Aimee Kao, MD, PhD, Principal Investigator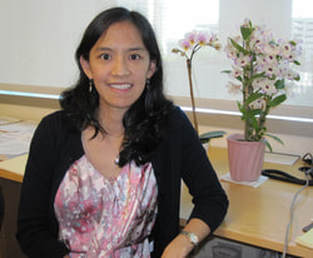 Dr. Kao is an Associate Professor in the Department of Neurology at UCSF.  She studied Neuroscience at Brown University prior to receiving her MD and PhD degrees from the University of Iowa.  There, she trained in the laboratory of Dr. Jeffrey Pessin, studying the cellular and molecular biology of insulin receptor signaling and GLUT4 trafficking.  She completed an internship in Internal Medicine at the Beth Israel-Deaconess Medical Center in Boston and then a Neurology residency at the University of California, San Francisco where she was Chief Resident.  She completed a one-year fellowship in Behavioral Neurology with Dr. Bruce Miller in the Dept. of Neurology and a post-doctoral research fellowship with Dr. Cynthia Kenyon in the Dept. of Biochemistry prior to starting her own group at UCSF.
---
Carolina Alquezar Burillo, PhD, Postdoctoral Fellow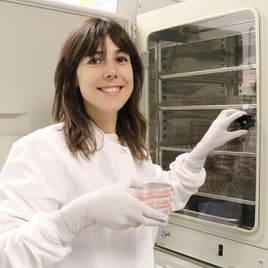 Carolina studied Biology at the University of Autonoma in Madrid, Spain. She completed her PhD with Dr. Ángeles Martín-Requero at the Biological Research Center (CIB), where she investigated the role of progranulin within the molecular mechanisms of cell survival and death using peripheral blood mononuclear cells from FTLD patients. She uses CRISPR/Cas genome editing techniques in human induced pluripotent stem cells (iPSCs) to understand PSP risk factors in iPSC-derived neurons.
---
Shruti Arya, PhD, Postdoctoral Fellow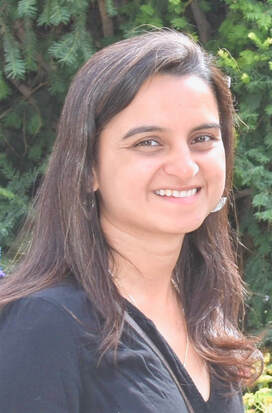 Shruti did her PhD with Prof. Samrat Mukhopadhyay at the Indian Institute of Science Education and Research (IISER) Mohali. During her PhD, she looked at the key dynamical and structural aspects of amyloidogenic intrinsically disordered proteins (IDPs) and the role of water in protein aggregation using a wide array of biophysical tools such as circular dichroism, atomic force microscopy, Raman spectroscopy, and time-resolved fluorescence spectroscopy. She then joined the lab of Prof. Michael Bowers at the University of California Santa Barbara as a postdoc, where she studied the cross-interactions between peptides involved in type 2 diabetes and Alzheimer's disease using ion-mobility mass spectrometry (IM-MS) in conjunction with other biophysical techniques, in order to understand the underlying molecular link between these two diseases. In Kao lab, she is interested in looking at the interaction of progranulin and granulin fragments with various lysosomal proteases in order to understand the biological significance of progranulin cleavage and to decipher the role of granulins in lysosomal function. ​
---
Nina Schultz, PhD, Postdoctoral Fellow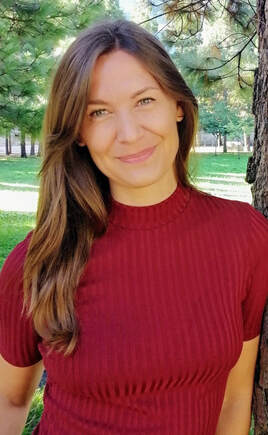 Nina graduated from Lund University, Sweden, with a M.S in Biomedicine and a specialization in neurobiology. She completed her PhD with Dr. Malin Wennström, where she investigated how amyloid peptides (Ab40, Ab42 and IAPP) affect human CNS pericytes ex vivo and in vitro. After completing her PhD, she continued her work as a postdoc in the lab of Dr. Wennström, where she used a 3D cell culture model of the blood brain barrier to further investigate the impact of amyloid peptides on pericytes, vascular integrity and stability. In Kao lab, she is interested in studying brain region specific lysosomal content and function and how these potential differences lead to disease pathology. 
---
Molly Hodul, PhD, Postdoctoral Fellow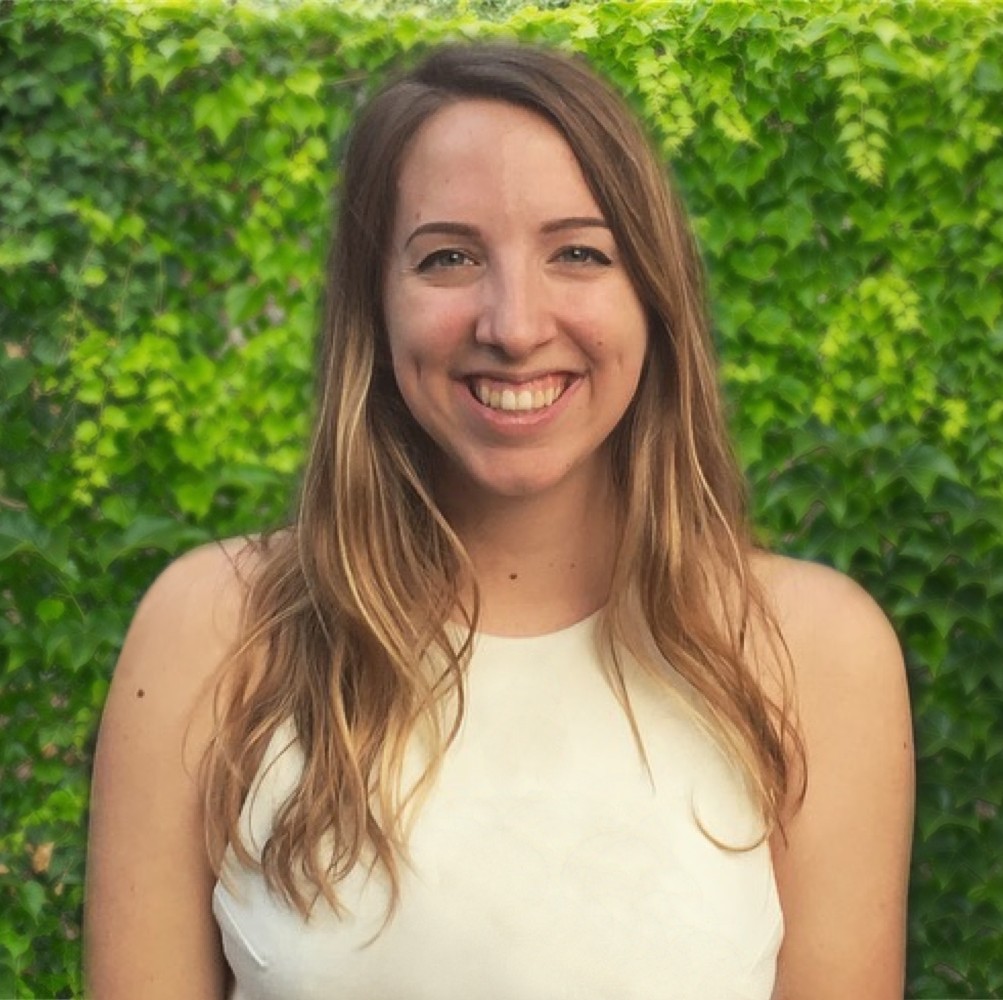 Molly studied Neuroscience and Psychology at the University of California, Los Angeles. She then completed her PhD with Professor Peter Juo at Tufts University, where she investigated the regulation of the AMPA-type glutamate receptor by its deubiquitinating enzyme USP-46 in C. elegans. She identified two novel mechanisms by which USP-46 is stabilized and activated by two WD40-repeat proteins, WDR-48 and WDR-20, to promote AMPAR abundance and recycling to the neuronal surface. In the Kao lab, Molly will continue her research in protein homeostasis and degradation in C. elegans. Her project focuses on the interaction between progranulin and prosaposin and their role in lysosomal function and neurodegeneration.
Paul Sampognaro, MD, Clinical Instructor
Paul majored in Neurobiology as an undergrad at Georgetown University. There, he worked as a research assistant in the laboratory of Maria Donoghue, studying the molecular underpinnings of Eph-ephrin signaling and its role in cortical neuronal development . After college, he matriculated to the Johns Hopkins University School of Medicine, where he earned his M.D. and worked part time in Charlotte Sumner's laboratory, quantifying the degree of SMN1 insufficiency in humans with spinal muscular atrophy. As a fourth year neurology resident at UCSF, Paul joined the Kao Lab for his Flexible Residency. Here, he has focused on TDP-43 mutations and their potential impact on lysosomal function in ALS motor neurons.
---
Andrea Argouarch, Associate Specialist 
Andrea graduated from California Polytechnic State University, San Luis Obispo, with a M.S. in Biomedical Engineering and a specialization in stem cell research.   
---
Austin Wang, PhD Graduate Student 
Austin studied Physiological Science at UCLA and began research as an undergraduate researcher in Dr. Mark Frye's lab, where he studied sensory integration and stimulus valence change using Drosophila Melanogaster. After graduating, he worked in Dr. Axel Brunger's lab as a research technician for two years, where he assisted in investigating the biochemical control of neuronal vesicle fusion. As a PhD graduate student in UCSF's Neuroscience program, Austin works in the Kao lab and is interested in cellular and organelle changes during aging and how these changes lead to disease pathology.­­­
---
Marcus Chin, PhD Graduate Student
Marcus majored in neurobiology at Cornell University, where he researched endocytosis and protein trafficking pathways with Dr. Scott Emr. Subsequently, he completed his Masters of Philosophy degree at the University of Cambridge with Dr. David Rubinsztein, researching autophagy modulation. Currently, he is co-advised by Drs Aimee Kao and Michelle Arkin as a UCSF PhD student in the Pharmaceutical Sciences and Pharmacogenomics program. Marcus' project focuses on enhancing lysosomal function and protein homeostasis as a therapeutic strategy for neurodegenerative diseases.
---
Mackenzie Welch, PhD Graduate Student
Mackenzie studied Psychology and Neuroscience at the University of Massachusetts-Amherst. After graduating, he worked in the biotech industry focused primarily on  biomarker assay development for Parkinson's disease. As a graduate student at UCSF, he is interested in investigating how lysosomal pH is altered in neurodegenerative disease. 
---
Joanne De Torres, Lab Assistant 
Joanne graduated from San Francisco State University wth a B.S. degree in Microbiology, pursuing Clinical Laboratory Science (CLS). 
---
Former Lab Members
Robin Eisenhut (2008)
Ayumi Nakamura (2010)
David Cox (2011) 
Meredith Judy (2013)
Helen McCurdy (2013)
Beibei Jing (2014)
Nikki Salazar (2015)
Lauréanne Putallaz (2015)
Kien-Thiet Nguyen (2016)
Jessica Felix (2017)
Loan Doan (2017)
​Imani Robinson (2018)
​Glendalyn Boothe (2018) 
Anand Patwardhan (2018)
Victoria Butler (2019)
Swetha Mohan (2019)
Sushmitha Gururaj (2019)
​Kirsten Young (2019)
Christian Ivan Corrales (2020)